On the early morning of January 15, 1947, a mother taking her child for a walk in Leimert Park, Los Angeles, stumbled upon a deeply disturbing sight: the body of a young naked woman cut clean in half at the waist.
The badly mutilated body was lying just a few feet from the sidewalk and was posed in such a way that the passerby reportedly thought it was a mannequin. Despite the extensive mutilation and injuries on the body, there wasn't a drop of blood at the scene, indicating that the woman had been killed elsewhere.
Although the LAPD led the initial investigation, the FBI was asked to help, and quickly identified the body.
The victim turned out to be a 22-year-old aspiring actress Elizabeth Short, dubbed by the media as the Black Dahlia for her rumored penchant for sheer black clothes.
Although there has never been a shortage of suspects in the Black Dahlia case, her murder remains one of the most fascinating mysteries in the world. The notoriety of Short's slaying has spurred a large number of confessions over the years, but all of them have been deemed false.
In his book The Cases That Haunt Us, legendary FBI profiler John Douglas theorized that Short's murder would have been solved if it was committed today. In Douglas' words, "the killer would have given himself in by his behavior after the murder."
Douglas believed the killer must have known Short well enough to have some emotional attachment to her. According to the profiler, the killer chose the extensive mutilation to make a personal statement about the rage he felt towards the young woman. The public display indicates that the killer wanted the world to see Elizabeth Short and the wrongdoings that he believed she had done to him.
Will the Black Dahlia's murder ever be solved? Unlikely. Theories and false confessions abound, physical evidence is non-existent.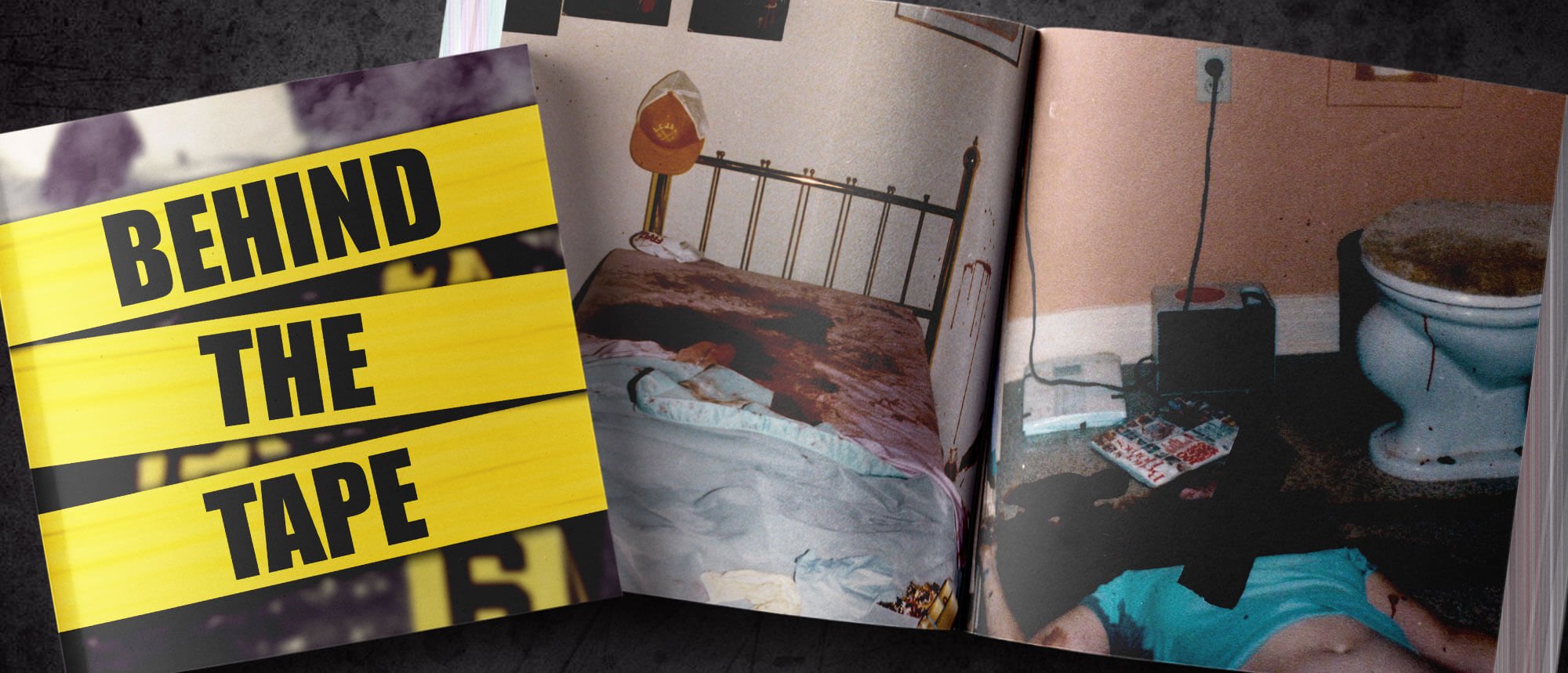 Behind the Tape Photobook features 11 more never-before-seen graphic shots following the bloody footsteps of Black Dahlia's killer, as well as nearly a thousand more crime scene photos.
WARNING: THE PHOTOBOOK ISN'T FOR THE FAINT OF HEART.